Onze volgende beurs, is de internationale beurs van On the Road te Jabbake.
Dit 2-daagse gebeuren vind plaats op 14 & 15 maart '20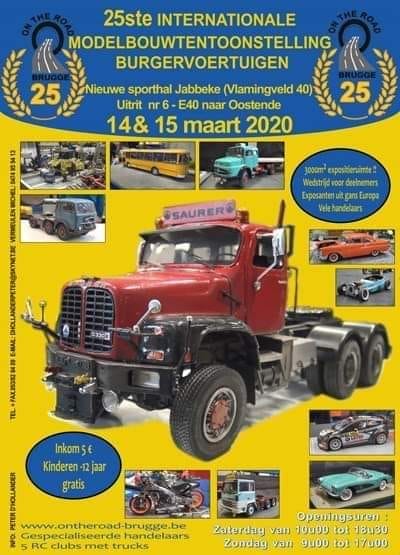 Adres:
Vlamingveld 40
Jabbeke
Openingsuren:
Zaterdag; 10u00 tot 18u30
Zondag; 09u00 tot 17u00
De inschrijving is ondertussen al verzonden, we hebben 8m te vullen.
-Sennake (zat & zon)
-TvD (zat en zon)
-EtronQuattro07 (zat en zon)
-Nismo (zat en zon)
-Mech@niC (zat)
-Nelsonsr (zat?)
-Wanneke (zon)
Ikzelf ga dit jaar beide dagen op en af rijden, ons kleinkind is uitgeteld voor die periode.
Zij die willen meerijden met mij (Nelsonsr of Wanneke), laat me maar iets weten.
Tot binnenkort